Bed Manufacturer of the Year
Dreams
Clinched for the third year running, Dreams has recently celebrated nine years of consecutive profit growth. Judges recognised its passion for customer service and impressive ratings, and strong support of both NBF manufacturer and supplier members. Staff development is a priority for the retailer, with several training packages and a financial support programme for employees.
Bensons for Beds
A strong 12 months for Bensons, delivering for customers, employees, investors, communities and the planet. The acquisition of the eveSleep brand and relaunching its website in just four weeks proved to be a major success. Dramatic improvements in customer experience and service levels.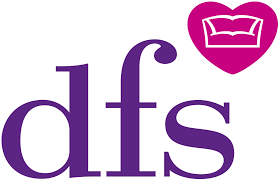 DFS
Has seen significant revenue growth both online and in store following the launch of over 50 bedroom ranges in the past year. Increased support for NBF brands saw DFS become an official NBF Retail Champion in 2023, highlighted on their website. For consumers, bed-buying guides and online sleep support have helped to establish DFS as more than 'just a sofa retailer'.
Furniture Village
The now 100% family-owned business has enjoyed another successful year. Impressive increases in orders and average transaction values, together with improved customer satisfaction levels which hit a peak with positive reviews increasing 200% YOY and customer service issues halving. Stating that their employees are their greatest asset, they earned a place in the UK's Top 100 Large Companies to work for.
Online Bed Retailer of the Year
MattressNextDay
The online retailer launched its new website in late 2022, with significant investments in photography, videography, an AI mattress finder tool and comprehensive blog. Eradicating plastic packaging and an impressive upturn in traffic, orders and average transaction value helped to secure MattressNextDay as this year's winner.
Mattress Online
Invested heavily in people, products, website development, fleet expansion and brick-and-mortar acquisitions. The retailer promoted a sleep health message through a partnership with The Sleep Geek, James Wilson and the Cavendish Cancer Care Charity.
Small NBF Retail Champion of the Year
Peter Betteridge – Your Bed Expert, Kingsbridge
Peter Betteridge is a Premier Retail Champion that stocks entirely NBF-approved brands. In the past year, the Southwest-based retailer saw a healthy increase in sales volume and an up-tick in margin. They completed a significant extension to one of their showrooms and increased presence of NBF-approved brands. Other highlights included enhancing its social media presence and launching new IT systems.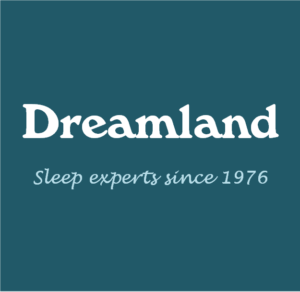 Dreamland Bedding Centre, Brierley Hill
Solid financial performance including margin improvement. Shift in marketing focus to targeted door drops and Google PPC. Focus on staff development in both supplier training courses and national qualifications. Strong support of NBF approved brands.
Linthorpe Beds, Stockton-on-Tees
Enjoyed another record year of sales and recently launched a separate website targeting a national audience. They have a non-profit making bed and mattress recycling programme and have developed 'dementia-friendly' stores.
Now to Bed, Prestatyn
Saw a significant rise in profits due to focus on key NBF-approved brands in the past year. Frequent visits to NBF members, opened a new superstore, and have grown their social media presence, all whilst improving their ethical mattress recycling and introducing electric delivery vehicles.
Large NBF Retail Champion of the Year
Sussex Beds
Over the past year, Sussex Beds has achieved record net profit with two new store openings, as well as a full rebrand and new product training video programme for staff. Partnering with a sleep expert has not only supported the sleep of both the retailer's customers and staff but helped to enhance their web and social media presence.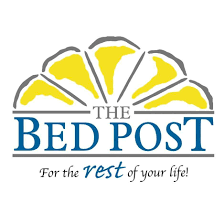 The Bed Post
With an incredible staff retention record and a new store opening, they have enjoyed a highly successful 12 months of trading. Regular use of NBF marketing assets and a strong local advertising presence, as well as a discount scheme for local schools and charities.
Judges for National Bed Retailer, Online Retailer, and the Small and Large NBF Retail Champion awards were judged by Andrew Kidd (Interiors Monthly), Bernard Eaton (Greenwood Retail) and Dan Squires (Big Furniture Group).
Prestige Beds
The Lancashire-based retailer created an engaging video ad, impressing judges by producing it entirely in-house to showcase their wide product offer, excellent service and 60-year family heritage. Using Google's Performance Max, it was promoted via Google, Facebook and YouTube, delivering impressive and measurable increases in store traffic and sales.
Mattressman
An impactful and quirky 'King for Double' radio campaign targeted around the coronation of King Charles III. Clever use of royal references in the scripts, helping to increase sales of larger models and drive footfall.
Mattress Online
Innovative use of outdoor digital billboards placed in strategic positions outside their Sheffield and Rotherham stores, targeting passing traffic, amplifying their presence and driving footfall to the stores. The clean, uncluttered ad, showcasing the promise of a good night's sleep, stood out with its "quick and punchy" design, easily read whilst driving.
This was judged by Phil Bennett (PIP Creative) and Richard McMurrough (The Propaganda Agency).